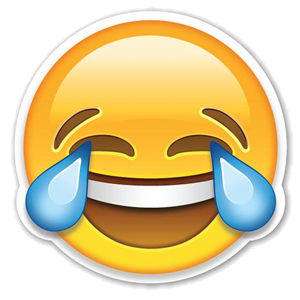 Emoji's, those little Smiley faces that convey emotions in text messages have been a favourite of teens since they became popular over fifteen years ago and now they are recognised by Oxford Dictionaries.
On Monday the Oxford University Press announced its word of the year, and guess what? It's not even a word.  The Oxford University Press who publish the Oxford Dictionary as well as their online versions joined forced with keyboard app company SwiftKey to find out which Emoticon or "Emoji" was getting the most use.
"Face with Tears of Joy" also known as the laughing or LOL Emoticon came out ontop.  President of Oxford Dictionaries Caspar Grathwohl said in a statement "Emoji are becoming an increasingly rich form of communication, one that transcends linguistic borders".
Emoji's were originally invented by Japanese telecoms guru Shigetaka Kurita who decided to take the text based Emoticons to another level drawing on inspiration from street signs and comic books.
Other words that also made the list this year include :
Ad Blocker – software that prevents adverts from displaying on a website.
BREXIT – The potential departure of the United Kingdom from the EU.
Lumbersexual – A young urban male who usually sports a beard and lumberjack shirt.