Web Design Belfast, Newtownards and Bangor
Ardnet Online have been providing our customers in Belfast, Newtownards, Bangor, throughout Northern Ireland and Worldwide with new, innovative and exciting websites, hosting and maintenance, social media support and SEO for over 14 years.
We produce anything from a small web presence to a complex content managed system or e-commerce solution and all our projects include search engine optimisation to make sure your site receives the optimum placement on search engines. We provide website hosting, domain names and servicing in a easy to understand package.
You can rely on our maintenance packages to always keep your website updated easily and with no fuss or technical knowledge, or for those wishing to have more control of their website our easy content management solution provides the ability to edit your own website anytime.
We are based in Newtownards, Belfast, Co Down. However we can travel anywhere in eastern Northern Ireland for a no obligation discussion of your project. From initial concept to final upload we can guide you every step of the way, and we will provide accurate quotes based on your requirements.
Recent Projects

We provide help and support at every step of the way to make sure you receive the best solution.
Social media is extremely powerful and lets you communicate with your customers instantly.
Having the correct logo for your website, business cards or other marketing material is vital.
We can arrange translations of your website into all major worldwide languages.
To provide a complete service for our customers we have sourced the top professionals in their field.
Get In-Touch
Tel : 028 9182 0073
E-Mail : info@ardnet.co.uk
Or use the following form to send us a message:
From Our Blog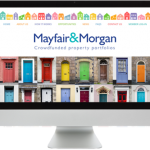 Investment and international property management firm Mayfair & Morgan have launched a new internet based crowdfunding platform that will allow members to invest in residential property from £1,000 and make long term returns without the need to find property, source tenants and deal with property management.

Read More »
---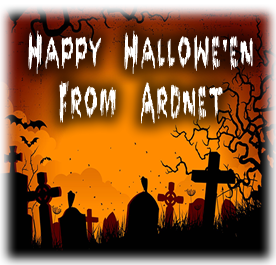 Now couldn't be a better time to have a look at some of the Spooky going's on across the city of Belfast this Hallowe'en, here is just a few of the fantastic events taking place.

Read More »
---
Patch Dog Training and Agility offer pet owners the opportunity to train their four legged friends to get the best relationship possible from their pet. As well as offering obedience and pet training courses the trainers at Patch also provide agility training and the chance to compete in local agility trials.

Read More »
---
Older Entries »