Why take our word for it, this is just a small selection of what our customers say about us…
Ardnet Online Limited, an excellent choice, I highly recommend working with Andy Kane. I enjoy his swift accessible possibility mindset, he looks for solutions and makes things happen. He produces sophisticated, polished work, excellent ideas and seamless integration. He doesn't abandon you after handover, he is still available for assistance and insight and you feel you are getting value for your investment. I've worked with Andy on graphic design and website requirements and he has excelled in both fields.
Tové Kane – www.tovekane.com
---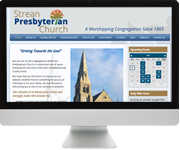 When I was asked to take forward the process of having our website redesigned it was with some trepidation. I am pleased to say that I had nothing to worry about. From the initial request for a meeting to discuss our requirement through to quotation, implementation and training Andrew has been thoroughly professional in his approach. Always with a sympathetic ear to what we required and ready to make suggestions. The website was delivered on time and now we are at the stage of updating the information pages. Comments from our members have been extremely gratifying. Thank you Andrew for a very painless process.
Alex Steel   www.strean.org/ (Strean Presbyterian Church)
---
I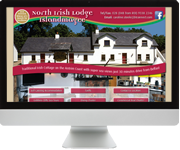 found Andrew pleasant, polite, understanding and very tolerant. It is a pleasure to work with him. His understanding of our product was excellent as was the interpretation of our marketing requirements.  A good job well done.  I would have no hesitation in recommending his work.  Thank you Andrew and carry on the good work. Caroline Steele – North Irish Diver Ltd
---

Andy at Ardnet has just finished a new website for my company www.mountaincircles.com.  The finished site is brilliant and is exactly what I had wanted to have, and a lot more!  Ardnet was able to offer me extensive advice throughout the process of the site being built, the site has lots of great features and has been constantly customised to suit my business.  As well as finishing up with a great new website, I have also been highly impressed with the speed of communication with Ardnet, replies and requests have always been attended to very quickly which has made the process of building a new website stress free and enjoyable. I'd thoroughly recommend Ardnet to anyone looking for a new website for their products, value for money, speed and professionalism, as well as ease to work with.  Thanks! Paddy Cave – Mountain Circles
---
I am delighted with the website created for my Business — www.northdowntrailers.co.uk by Ardnet Online. In a short time I had a great site up and running with all the content I needed and more.  Reasonable fees and worth every penny… Thanks Andy John Connery – www.northdowntrailers.co.uk
---
"I needed to upgrade and reinvigorate my old template based web-site and I knew exactly where to go! I had worked with Andy previously and I knew he would give me a first class service and deliver exactly what i wanted within the time-frame. Of course, he gave me much more than I wanted in a very quick turn-round. I am delighted with my new site  and from previous experience, I also have the reassurance that should I need any tweeks, changes, upgrades etc, Andy is always on hand to personally deal with any matters very quickly! Many thanks Andy, another great job!" Dr. Grant Jordan – First Rate Tutoring
---

We came to Andy with a problem that needed urgent attention but that no one seemed able to fix. Within minutes we had a solution, a timeline and reassurance about how to solve this issue. The service was quick and professional and nothing was too much trouble for Andy and the business urgency was recognized, which was refreshing. The website is now operating successfully with extra services built in to avoid any reoccurrences of this issue. We opted for hosting with Ardnet also due to the level of service received. I would happily recommend Andy to any small business or otherwise as the personal approach and acknowledgement of our business needs is what is missing in many other similar companies. Lisa Shields – Nacelle Systems Consultancy
---
Ardnet web design service is a very professional organization that puts the customer first. The service is superb, fast and accurate. The home page layout and the design of the site really hit the mark. Ardnet was able to handle any request we had and took the time to explain technical procedures in a way that was easy to understand and implement." Michael Kennedy – Financial Professionals (NI) Ltd
---

I was first attracted to Ardnet by not only due to their portfolio of impressive work but their helpful can do attitude, honesty and good advice. They preformed a faultless service that was simply second to none and were able to construct my website in a unbelievably fast time frame. Many thanks guys, I hope to use you again soon! Alex Dale – Total Floor Heating
---
I would have no hesitation whatsoever in recommending the services of Andy at Ardnet.  His work is first class – it is speedy and accurate, and he comes up with some great design ideas.  Anything I wanted him to change was done promptly and he also made some very useful suggestions that I had not thought about. His prices are very reasonable too.  A great job for a fair price. Can't ask more than that! Joyce Kinniburgh – Travel Organiser
---
The websites Andy produces are very impressive and extremely good value when compared to larger web design companies.  When it comes to email hosting it's vital that businesses use a company that is reliable.  Andy has been in the business for over 11 years so I know he's not another here-today gone-tomorrow businesses.  I provide IT support to small businesses and more often than not I see businesses left in the lurch by their host provider causing serious problems.  I have no hesitation at all in recommending Ardnet to my clients and to anyone needing a website or email hosting. Scott Wilson – Wilson Computers
---

This is a personal recommendation for Andy Kane and his business Ardnet Online Solutions. I required your services in both the maintenance of my current website and for you to set up the appropriate software to allow me access to my business emails when out of the office. Both these requests were promptly and effectively taken care of and any queries I had were always dealt with immediately. I would have no hesitation in referring Ardnet Online Solutions or using your service again. Helen Worthington – North Down Chiropractic Clinic
---

Having recently designed a website for P&L Plumbing and Heating, we would like to thank you for your ideas, effort, efficiency and patience. The website incorporated the company's branding and contact by you was always prompt and friendly. The website looks great and we received a call from a prospective customer the day it went live, so it is doing it's job. We have no hesitation in recommending Ardnet Online Solutions. Lee Huth – P&L Plumbing Bangor
---

We would like to thank Andy for the excellent design and production of our website.  He worked very quickly and professionally, adding his own invaluable input to our brief.  The finished product has more information and detail then we had planned, and is much better for it.  Andy managed to incorporate the design from our flyers and business cards, to ensure all of our company advertising has the same theme throughout. We would not hesitate to recommend Andy to anyone requiring web design. Colin Lyons – XLR8 Driving NI
---

I  am writing to express my gratitude for the prompt work you carried out on behalf of Jumpin Java Kitchen.  As usual you took the designers work and implemented on to the web seamlessly. Your advice with regards to image elements and navigation as well as location mapping was very much appreciated, as was the help with setting up e-mail accounts. This website has seen significant traffic since it went live and indeed outstrips many more established competitors and performs significantly ahead of the available benchmarks.  In no small part down to your help and input. Thank you once again and I look forward to introducing more people to your first class service. Kenneth Sharp, Triage Hospitality
---

We needed a new website in a hurry, at not too great a cost and it had to comply with the guidelines set down by the RNLI. Andrew Kane came up with exactly what we needed within a few days. Very few modifications were required and we are now extremely pleased with the look and functionality of our website. Alan Couser, Operations Manager, Donaghadee Lifeboat
---

I met Andy from Ardnet Design in the spring of 2008 when tasked by the company I was working for to develop a new website for their business. He has always been fast and efficient, accurate and honest. His design skills are perfect for busy business people who need ideas and not geek-speak. He is not only a great partner for the web elements of any business, but also a conduit of ideas and enhancement, a stable and highly skilled operator. Caspar Firth
---

I was impressed by the fact that you didn't push me into having loads of pages that I didn't need and you were very patient when we were trying to decide what we wanted the website to look like. I also liked the fact that you were able to offer the services of a designer for a company logo and business stationery if we needed it but again you were never pushy.  Overall I would recommend you without hesitation. Janine Routley – Point Consumables Europe
---
We've been working with Ardnet Online Solutions on many projects for a few years now and we've always been extremely impressed with how quickly and accurately work is produced and always within our budget.  I'd always recommend Ardnet to friends and colleagues. Irene Rodgers – Geoff Rodgers Catering Equipment