Deborah Neill based in Donaghadee, Co Down hand makes a range of wonderful soaps to suit all skin types, ages and genders.
We wanted to create a website that would take on the character of each style of soap when the individual page was viewed so working with Smith Design Agency we colour-coded all the different pages on the site to suit each soap while still maintaining a look and feel that allowed for easy and quick navigation.
The site uses a shopping cart system to allow people to add various products to their basket and checkout online.
Visit the site today at www.deborahneill.com
We designed the site to display certain elements in three columns when viewed on a larger monitor screen, laptop or tablet, these elements will then fold down into a single column design when viewed on a mobile device.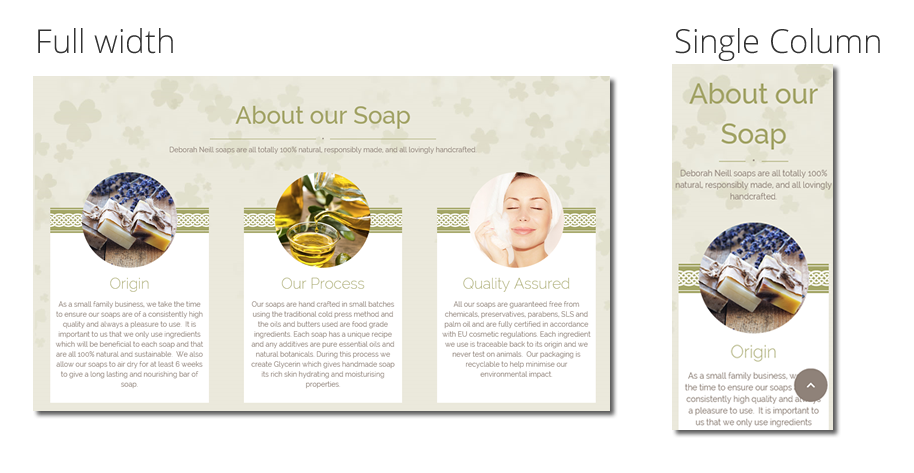 We developed a system that was incredibly easy for blog posts, news and thoughts to be added quickly to the site and displayed beautifully.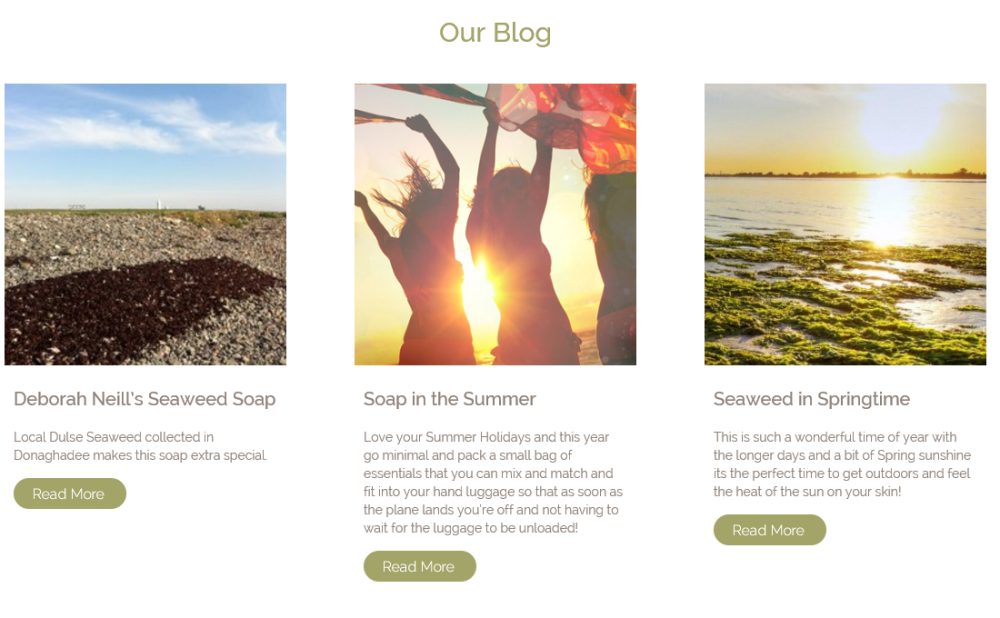 Each soap's individual page had it's own colour scheme, allowing us to market the different range of products to different users.