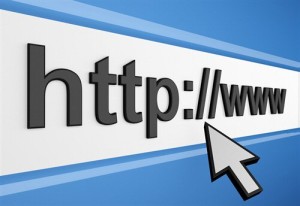 Probably the single most important thing on your website is the domain name.  If you lose content your designer should have a backup in place so that he can restore your material again, if your hosting server has a problem the site might go down but will be back again when the problem is sorted out.  If you lose your domain name however you may have to start again with several things.
Firstly you'll have printed stationery, advertising, promotional material, you'll have had your vehicles sign written with your domain name, your customers will know the name, will remember it and suddenly if you lose that name they'll think you've disappeared.
All the technical stuff that runs your business and website is often tied to your domain name, so suddenly if the name disappears your email no longer works, file sharing and synchronising stops and you may experience problems with your computer network.
You could purchase a new name for peanuts, but could you imagine the cost and time it would take to sort out all of these problems?
If you did purchase a new domain you'd also be starting again with regard getting the site a good ranking on search engines.
Unfortunately this is something we see people experiencing quite often.  We helped a client last week whose website suddenly disappeared.  Some years ago they had a design agency register their domain name and when they moved to another provider they forgot to make sure the name was moved.  Going back to the original designers they found that the company had been sold and any record of their name had long since disappeared.
We helped this organisation to get their domain back, but due to data protection legislation it can be very difficult to get back a domain that's been lapsed.
So surely if my name lapses, worst case I can re-register it again, nobody will want my domain?
Unfortunately there is value in expired domain names as your search engine ranking is linked to a domain, buying a recently expired domain to use the established ranking is a practice used by online marketers.  The terrible thing is your domain could get into the hands of some really terrible people and be used to advertise all sorts of awful things.
How can we protect our domain name?
We advise customers to purchase and manage the renewal of their domain names themselves, you can purchase a domain for little over cost price from any of the major domain providers, you don't have to buy additional services as your web developer may be able to host the site and provide email for you.
You have to remember to keep the domain renewed so make sure your contact details are always up to date with the domain name registration company and make a note of the renewal date.
Retaining control of your domain means that if you lose contact with the website designer you still have control of your name.  It also means that your web developer can't charge an admin fee or cancellation fee if you want to move away from them.
We'd be happy to show you how to easily purchase your domain name separately when developing your website.