For over 100 years Donaghadee Lifeboat have been saving lives at sea on the County Down coast and beyond with 2010 marketing their centenary.
We've been very honoured to work for the Lifeboat since before their centenary back in 2010 so when they approached us to build a new website we were delighted.
This new fully responsive interactive site allows the team to quickly update users with their latest callout information and latest news.
We've produced a fun an interactive news grid format with a lazy loading feature allowing users to view archived news all on the one page.
A fully interactive map allows users to pinpoint exactly where the lifeboat have been called out to recently.  The site is teaming with wonderful images of the lifeboat and it's crew, both past and present.
Support the lifeboat at www.donaghadeelifeboat.co.uk
The website homepage has a clean, fresh and dynamic look and feel.  Latest Callout information is essential for the site so this has an important place at the top of the site along with updated news.  The homepage slides down to provide an introduction to the lifeboat, links to important parts of the site and an interactive map to explore where the lifeboat crew have saved seafarers.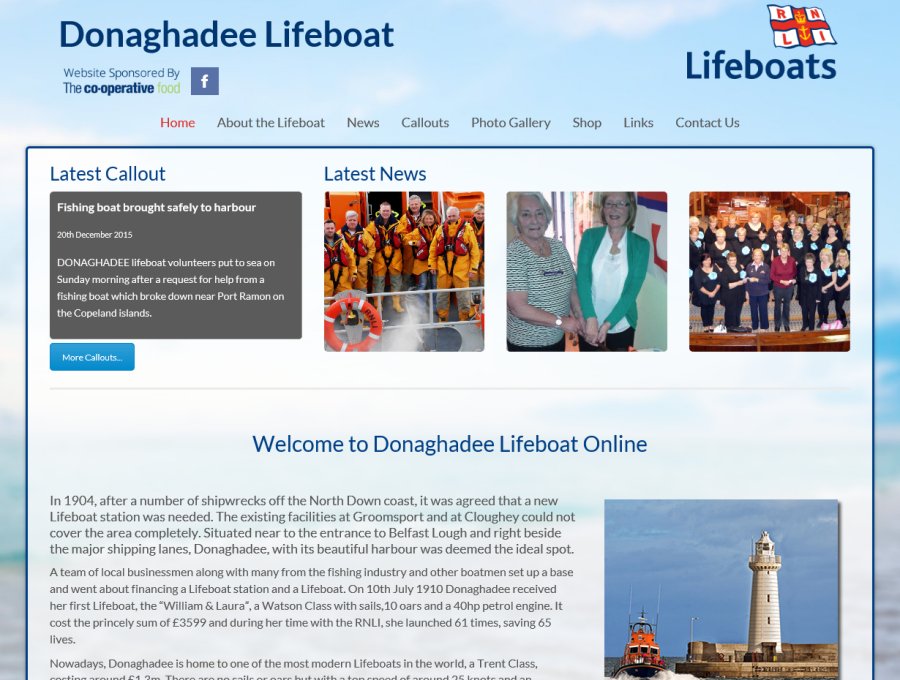 An essential tool for the charity is to demonstrate how often they are called out to emergencies around the coastline and this regularly updated interactive map lets users click on pinpoints to find out more information about each emergency.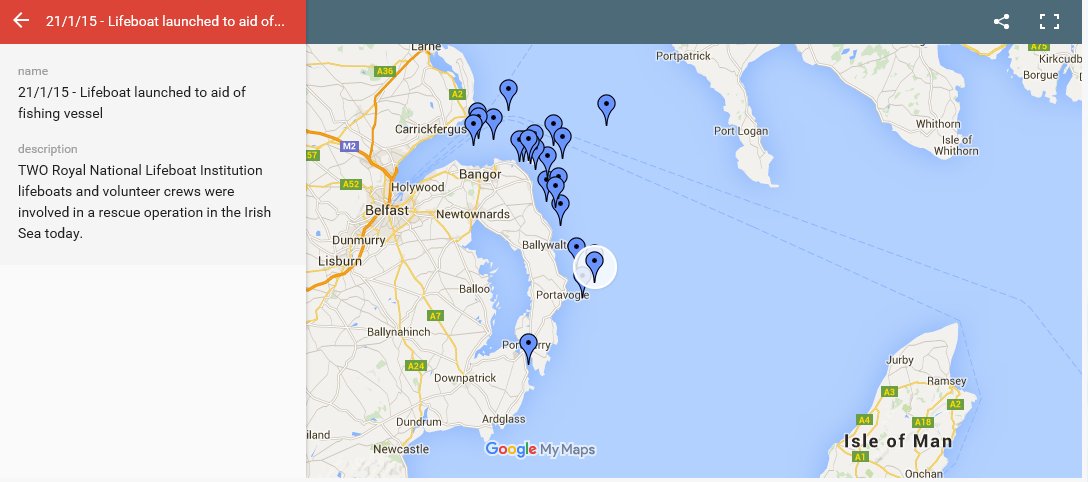 A fun feature of this website is how we arrange the news blog in a grid pattern.  The grid also allows for older archived material to be lazy-loaded as the user scrolls down the page, essentially making the page never ending.