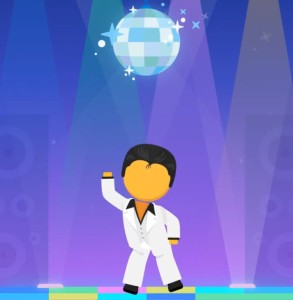 The Google Maps browser has undergone a bit of a makeover for the day too with the Streetview pegman now dressed up in his 1970s gear.
If you open Google Maps on your smartphone you'll even see a dancing Pegman accompanied by some funky music.
Google developers are well known for the coding jokes on 1st April, in 2015 they created a site called com.google which was essentially the same as Google but with everything revered. They converted the map into a playable Pacman board in 2014, this was our favourite.
They have also recently announced a product called Google Nose where you can smell stuff on the internet.