JuneBurgess.com offers unique Leadership and Teambuilding courses for companies that are committed to developing their individuals to produce exceptional performance.
What makes it different from traditional programmes is that it involves horses!
Through interaction with horses, you gain immediate, incisive and non-judgemental feedback on your performance. Horses act like a mirror and will reflect your strengths and weaknesses in a way you have never experienced before. They also have immediate responsiveness that makes it very clear which approaches are working and which are not. This helps us become more aware of and better aligned with our strengths.
Only 7% of communication is verbal. Horses are expert at illuminating the remaining 93% and in working with them, we can better control the way we communicate our expectations to others because as humans, we react to the non-verbal more that we might be willing to admit!
Finally, interaction with horses will highlight what colleagues, friends and family are often too polite to say but what you need to hear to become a more communicative, successful and secure individual.
There is no riding involved and you do not need to have any experience of working with horses.
In addition to Leadership and Teambuilding, JuneBurgess.com offers Business Jump Start VIP Days to entrepreneurs.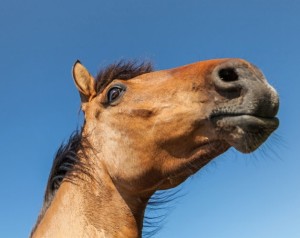 Having developed and established several very successful companies over the last 28 years, June will review your business, focus on your immediate goals and create a strategy to attract clients and increase income. Horse-work, mind-set and personal development will be included if appropriate and there will be additional support and accountability for 30 days to build momentum.
All of the workshops take place in beautiful countryside outside Comber, Co. Down with breath-taking views across Strangford Lough. It really is the perfect place to release the corporate stress and focus on building a successful business and future!
Visit the site today at www.juneburgess.com.