We were delighted to have the opportunity to work on this fascinating website for Mar-Train Heavy Haulage.  The company unlike most of the trucks you see on the road transport huge abnormal loads including absolutely massive wind turbine components.
The client provided a host of fantastic images of the various services that they provide including some fascinating aerial videos of some of their transport jobs to some of the most remote sites in the British Isles.  We built a site that complimented this rich and engaging media to provide lots of great galleries and embedded video clips.
The site is fully mobile friendly so the same content will be optimised to display differently on mobile screens.
Please look at the tabs below to see some of the features of this website or visit it now at www.martrainhaulage.com
Each services page includes it's own photograph gallery.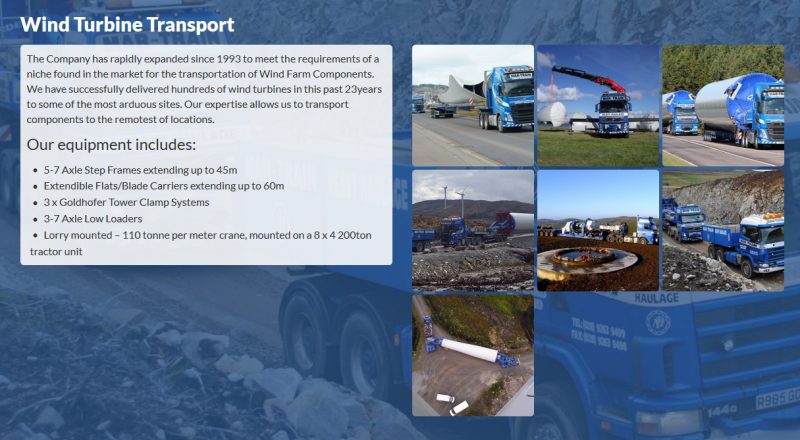 Some content is arranged in tabs like the tractor information page.  These tabs will fold into an accordion format when viewed on a mobile device.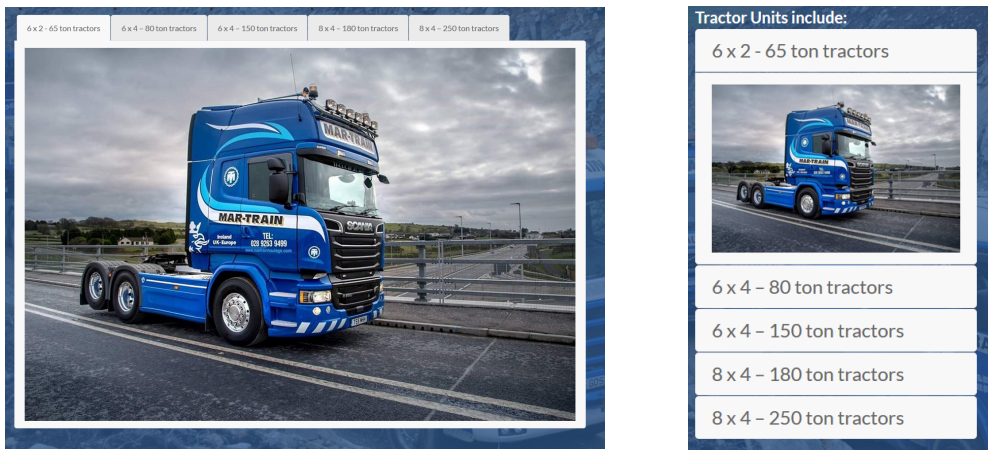 A rich, interactive and expandable photograph gallery and video media page is included to show off some of the excellent media of the trucks and haulage operations.