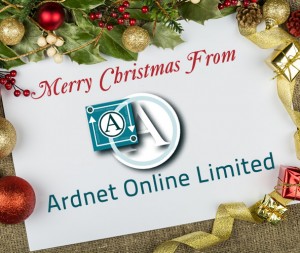 Another year draws to an end and a new one round the corner.  We celebrated our fifteenth anniversary this year and we were all amazed at how the web has changed in that time.  From something that really just was a collection of photos and text to the rich content filled Web we know and love today.
So much has happened in the last year, and even in the last month, with Britain sending their first Astronaut, Major Tim Peake to the International Space Station, and the unseasonably mild weather causing havoc around the country.  Our thoughts go out to those currently struggling with flooding in Cumbria.
At Ardnet Online Limited we've had a very busy year building some really exciting websites and expanding our client base while developing and learning new technologies to make the most of the ever changing web.
Our thoughts turn to the coming year now, 2016 will see a continued investment in our hosting infrastructure including planned hardware and software upgrades in the coming months.  While these changes may not be obvious to our customers it means that their websites are always hosted on the most reliable and secure platform that we can provide.
We'd like to take this opportunity to wish all our customers and suppliers and their families a very happy and relaxing Christmas and a prosperous New Year.
This year instead of sending Christmas Cards we are making a donation to the World Wildlife Fund to help preserve the native habitats of endangered creatures around the world so future generations can enjoy them.