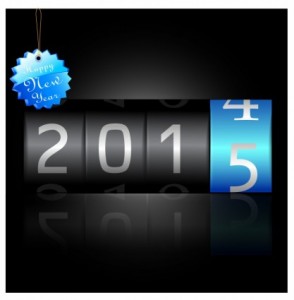 2014 was the year of the emergence of "Wearable Tech" with offerings like the Watch from Apple being announced as well as Android counterparts.  2014 will also go down in history as the year of the hack with many big corporations finding their data networks exposed to computer hackers.  This quick run through of the BBC New Online's most read technology stories of 2014 makes for an interesting and nostalgic look back at last year.
January : Fans of old video games queued up to get their hands on copies of Nintendo World Championships, a special game developed in 1990, the game originally sold for over $990,000.
February : Vietnamese game creator Dong Nguyen announces he's removing the Flappy Bird app from online stores, sparking a trade in devices with the game already pre-installed.
March : Donation error to the #nomakeupselfie Cancer Research UK campaign saw funds accidentally transferred to UNICEF instead.  Both charities worked together to resolve the issue.
April : Technology firms urge users to reset passwords after the Heartbleed buy affected software used by millions of web servers.
May : Another password breach sees eBay ask users to reset their passwords.
June : 2014 really was the year of security with Windows and Android phones now getting a kill switch allowing users to erase all information on the devices if they are stolen.
July : Again cellular security is the keyword for July with a Czech based tech firm demonstrating how they extracted thousands of photos including naked selfies from smart phones.
August : Piracy is always a hot topic worldwide and the Federation Against Copyright Theft prosecuted a man for filming the a movie in a cinema, he was later jailed for 33 months.
September : Apple reveal their new range of iPhone 6 smartphones as well as the Apple Watch to be released this year.
October : Security and hacking again to the fore as we see hackers stealing images from Snapchat including naked shots.
November : Webcams including baby monitors were found to be breached and publically viewable on a Russian based website.
December : If you thought hacking and security issues were worrying enough December saw Prof Stephen Hawking warn that artificial intelligence could one day end mankind.
See the full story at http://www.bbc.co.uk/news/technology-30548035